I came across this quote below today, and wanted to posted it for each reader who is "waiting" on God in some area. That is probably everyone of us!
"We complain of the slow, dull life we are forced to lead, of our humble sphere of action, of our low position in the scale of society, of our having no room to make ourselves known, of our wasted energies, of our years of patience. So do we say that we have no Father who is directing our life; so do we say that God has forgotten us; so do we boldly judge what life is best for us; and so by our complaining do we lose the use and profit of the quiet years. O men of little faith! Because you are not sent out yet into your labor, do you think God has ceased to remember you? Because you are forced to be outwardly in active, do you think you, also, may not be, in your years of quiet, 'about your Father's business'? It is a period given to us in which to mature ourselves for the work which God will give us to do." -Stopford A. Brooke
Most of life is in the yellow lights, not the green isn't it? Waiting can seem like nothing is going on, but actually that is not true. Waiting is an active word. We are actively waiting on God to see what it is that He will do!
I remember so well for God to show me the outcome of my marriage. I had left my marriage of only 2 years, then became a Christian, then wanted my marriage, then..............waited.............
Waiting on that job interview.
Waiting for the house to sell.
Waiting for that positive result.
Waiting for that phone call.
Waiting for that special person.
Waiting on a contract.
Waiting to have a child.
Waiting on that promotion.
Waiting to get into that school.
Waiting for someone to come home.
Waiting on .......................................
"Cast all your anxiety on him because
He cares for you.
" -1 Peter 5:7
"But

He knows

the way that I take;
when He has tested me, I will come forth as gold.
My feet have closely followed his steps;
I have kept to His way without turning aside." -Job 23:10-11
A special shoutout to all that are attending She Speaks this weekend! I learned so much there last year, and my "assigned" roommate became my friend! Hi Dawn! Lifting up all the dear women and the ministry today of Proverbs 31 Ministries!!
On tomorrow's blog—the conclusion of Emily's Story of Faith over Fear!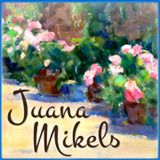 Walk by Faith,